Bookaholics Book Club
Join the Fun!

Next Meeting:

Thursday, December 16 @ 6:30pm




The November selection: 

The Women of the Copper Country



                                             

  

by Mary Doria Russell






  
Inspired by the life of Annie Clements, this novel retells in historically authentic detail, how in 1913 she led a courageous strike against the world's largest copper-mining company.

Copies of the book are now available.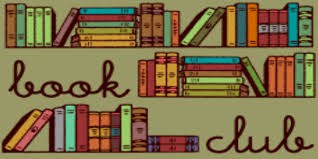 You can see what the Bookaholics have been up to by visiting our archives:

2021 Schedule:


January: No meeting

February: No meeting

March: No meeting

July: Kent State by Derf Backderf

September: True Story by Kate Reed Petty

December: Big Trouble by Dave Barry