Upcoming Programs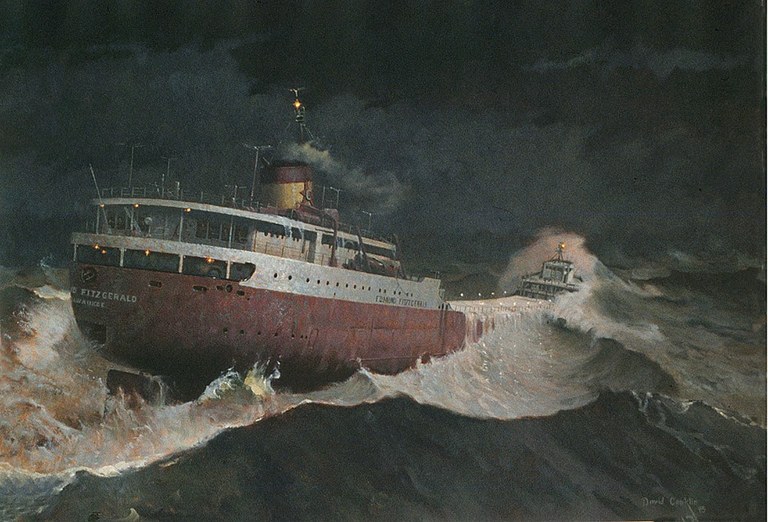 A storytelling, musical program about the loss of the Great Lakes ship, its crew, and the song that told its haunting tale.

Tuesday, November 13
6:00-7:00pm

Click here for more information, and to register today!


Wouldn't You Rather Be Reading?

We meet the 3rd Thursday of each month, January - November,
at 6:30 p.m. at the Library
Next Meeting:

Thursday, November 15



The November selection: Staggerford by Jon Hassler

It is only a week in the life of a 35-year old bachelor school teacher in the small Minnesota town of Staggerford.  But it is an extraordinary week, filled with the poetry of living, the sweetness of expectation, and the glory of surprise that can change a life forever . . .

Copies of the book are now available.


Book Signing Event
with Dean Feldpausch



Tuesday, November 20
6:00-8:00pm

Dean will discuss his novel, based on the life and love of aerial stuntman, Clem Sohn of Fowler, and England's premier ballerina, Margot Fonteyn.  He will also take questions, and have books available for purchase and to sign.

More information about Dean and his novel can be found here.

No library card is needed to attend this free program,
but advance registration is appreciated, and can be found here.


A read-aloud program with "Ruger,"
a certified therapy dog
Who?  Children ages 6-12
What?  Tail Waggin' Tutor
Where?  Quiet Study Room, Briggs Library
When?  Thursday Evenings: 6:30-7:30
(One 15-minute session per child)
Dec. 13
Why?  Encourage confidence and reading skills in a relaxing environment


Registration is required and is now available.
Visit the library, or call 989-224-4702 to register.