Upcoming Programs

Make a Difference!


Our annual sock-collection drive is back!  We will be collecting new socks for children and adults throughout the month of October.

Click here for more information, and how to participate.

Daytime Trick-or-Treating at the library!

A storytelling, musical program about the loss of the Great Lakes ship, its crew, and the song that told its haunting tale.

Tuesday, November 13
6:00-7:00pm

Click here for more information, and to register today!



Chapter Chatter
Tuesday Evenings
November 6 - November 27
7:00 - 7:45
Independent Listeners Ages 6-8
We will share our impressions of the cover art, subject, & content of selected chapter books over the 4-week session, as we go "out & about" to 4 Downtown sites.

November 6:  meet at
PKSA Karate

- 320 N Clinton Ave
November 13:  meet at

Oh MI Organics

- 109 W Higham St
November 20:  To be announced
November 27:  meet at

Tiny By Design Art Studio

- 315 N Clinton Ave

Click here to register today!


Independent Listeners Ages 3-6
Wednesday, November 7
6:30-7:30pm

*Stories   *Craft   *Snack   *Game

Click here to register today!


Children can register to join us on Monday evenings to practice a cardio drumming routine that will be performed at our Holiday Program on Thursday, December 6.



Monday Evenings




7:00-7:45




November 5 - November 26




Ages 7-12



Click here to register today!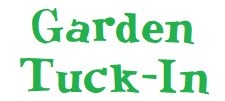 Join us as we wrap up another season in the Rae Johnson Children's Garden!

We will prepare the garden for winter, and celebrate with food on the fire at this free family event.



Saturday, October 27
2:00-4:00
Click here to register today!


Toddler Storytime


Ages 2-3 with participating adult

Wednesday Mornings
October 24-November 14
10:30-11:00
Click here to register today!





*

Stories 

*

Creative Movement 

*

Music 

*

Crafts 

*

Games



Monday, October 22
6:30-7:30
Join us for an evening of stories, games, and crafts celebrating the fall season on the farm.

*This program will be held at Lowe United Methodist Church
5485 W Lowe Rd

No library card is needed to attend this free family program

Click here to register today!

Thursday, October 18
6:30-7:30

The October selection: American Fire by Monica Hesse

This work of nonfiction true crime tries to understand what would make an auto mechanic and his girlfriend crisscross the county, setting more than 80 fires in rural Virginia. 
Copies of the book are now available.


A read-aloud program with "Ruger,"
a certified therapy dog
Who?  Children ages 6-12
What?  Tail Waggin' Tutor
Where?  Quiet Study Room, Briggs Library
When?  Thursday Evenings: 6:30-7:30
(One 15-minute session per child)
Oct. 25




Nov. 8




Dec. 13
Why?  Encourage confidence and reading skills in a relaxing environment


Registration is required and is now available.
Visit the library, or call 989-224-4702 to register.