Upcoming Programs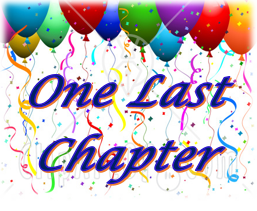 Celebrate over 35 years of story time with Miss Marie! This fun-filled program includes games, crafts, food, entertainment and a few other surprises!
This Friday!!
3:00-9:30 pm
All ages are welcome

Click here for more details
Registration for the Pizza Dinner is full !

The library is hosting an Introduction to Ancestry Library Edition program for those who are new to family history research and are wondering about Ancestry.com



Monday Evenings
November 4th - 25th
7:00-7:45
Independent Listeners Ages 6-8
Each week, we will share a short chapter book,
and prepare delicious food to go with it!

1st week: an appealing appetizer
2nd week:  a scrumptious salad
3rd week:  an excellent entree
4th week:  a delicious dessert
(making chocolates at OhMi)
This program is full.

FUNNY...
FANTASTIC...
FABULOUS FAVORITES!

Pre-Reader Storytime

Independent listeners ages 4, 5 and 6
Thursday evenings
6:30 - 7:00 pm
October 17th - November 21st
(No session on October 31st)

*

New Books!  

*

Games!  

*

Crafts!  

*

Snacks!  

*

Fun!

This program is full



A read-aloud program with "Ruger,"
a certified therapy dog
Who?  Children ages 6-12
What?  Tail Waggin' Tutor
Where?  Quiet Study Room, Briggs Library
When?  Thursday Evenings: 6:30-7:30
(One 15-minute session per child)
November 14 
December 12

Why?  Encourage confidence and reading skills in a relaxing environment


Registration is required and is now available.
Visit the library, or call 989-224-4702 to register.


Children can register to join us on Tuesday evenings to practice a cardio drumming routine that will be performed at our Holiday Program on Thursday, December 5th.



Tuesday Evenings




7:00-7:45




November 5 - November 26




Ages 7-12



Click here to register today!

Christmas

Cartoon & Craft

Monday, December 16th
6:30 - 7:30 pm
Children ages 6-9 are invited to join us for an
evening of fun, where we will watch a short cartoon
and make a special surprise to take home!



Registration

is required and begins Monday, November 18th